Micromarkets of Greater Las Vegas: Industrial Perspective
"Old Henderson" Boulder Highway Submarket
Henderson Airport / St Rose Corridor
Central/Downtown Industrial
Northeast Las Vegas / I-15 Corridor
Apex
To the north of Las Vegas, is an incline from the basin of the valley. At the top of this incline on the way to Utah is the Apex industrial park, an 18,000 Acre planned industrial district. APEX is poised to become the premier facility to develop a next generation of Technology Testing and Manufacturing Hub.
A way forward for APEX will involve a consolidated effort to foster a competitive advantage for next generation companies. APEX has the potential to become a place where a program of projects creates synergies across industry clusters, and a manufacturing ecosystem where people want to work and innovate. A major waterline is currently under development in 2021 that will allow for much more growth.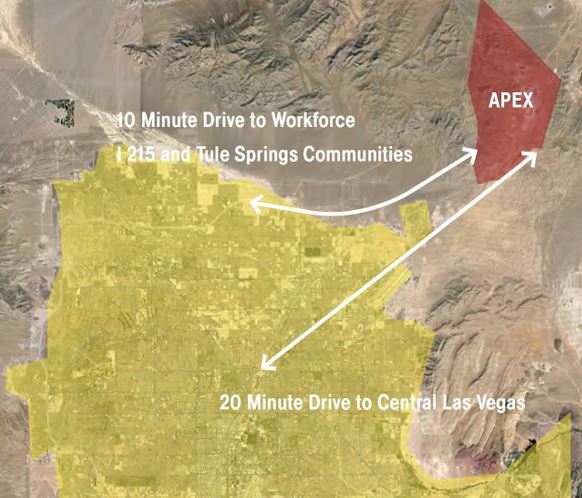 McCarran Airport
Consists primarily of owner/user product with access to McCarran Airport and the Las Vegas Strip and major thoroughfares such as Sunset and Russell (East and West) and Eastern and Pecos (North and South). Some parts of the McCarren Airport Submarket are located in the Foreign Trade Zone (FTZ). FTZs are areas within the United States where foreign and domestic merchandise is considered international commerce and outside of US Customs Territory. Raw materials imported from outside the US are not subject to taxes and tariffs in FTZs as they would be in other areas of the country.
Howard Hughes Airport
Is known for its high image research and design buildings. This micro-market consists primarily of gaming technology and casino tenants. It is also known for its immediate access to McCarran Airport, The Las Vegas Strip, Interstate 15 and 215. Howard Hughes Airport is located within the FTZ.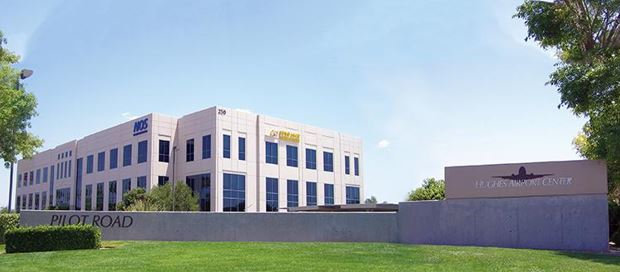 Central Henderson
Is known for newer owner/user and some midbay industrial product. It has access to HWY95 and Clark County Road 215.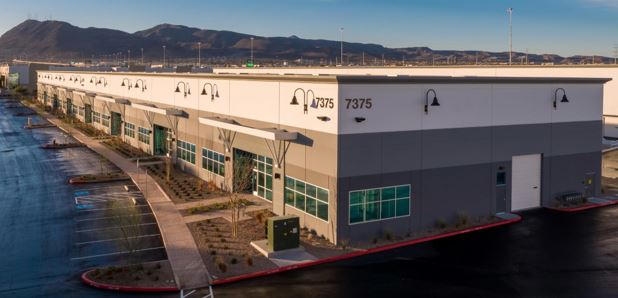 "Old Henderson" Boulder Highway Submarket
This is an area of the Henderson submarket that consists of smaller users that utilize yard space and is mostly considered a commercial corridor. Its closest thoroughfare is HWY95. Of note, Google's new data center was built in this area recently, and will possibly spur a wave of tech development in close proximity

Henderson Airport / St Rose Corridor
Is the newest addition to the Henderson market. It consists primarily of large-bay industrial buildings and is also known because it is the home to the new Raiders practice facility. It is located on South Las Vegas Blvd. and is near Interstate 15.
Central/Downtown Industrial
Is strategically located near the Las Vegas Strip and Downtown and as such most of this submarket consists of Mixed Use Development (MUD), the Resort/Entertainment Corridor, and Opportunity Zone Overlays.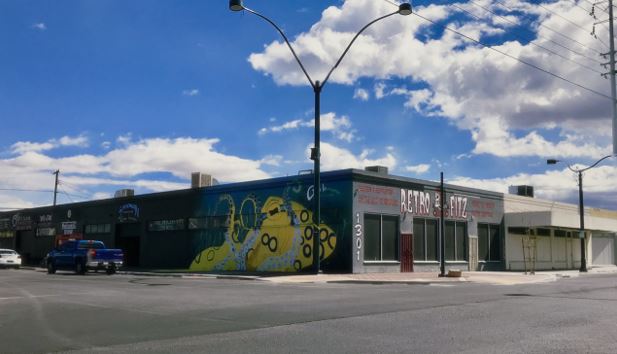 Northwest Las Vegas
Is the smallest submarket and consists of predominantly small-bay users. It has access to Summerlin, Centennial Hills, and HWY95.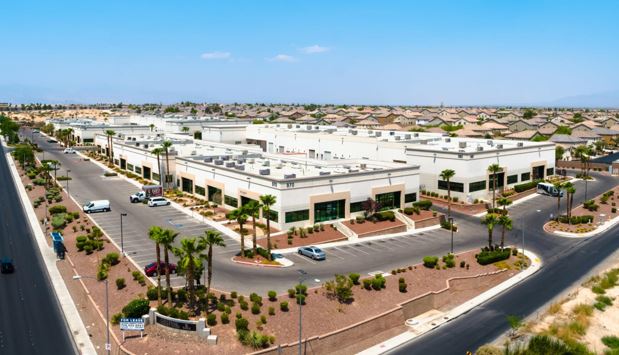 Northeast Las Vegas / I-15 Corridor
Is known as the largest submarket with the most new development. It consists of +/-75% distribution and logistics facilities. It has access to Interstate 15 and Cheyenne and Craig as major East/West thoroughfares.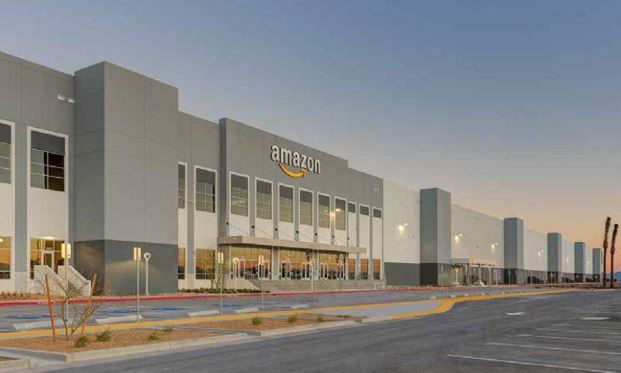 Speedway
Is the newest submarket in North Las Vegas. It consists of a mixture of small-bay, mid-bay, and large-bay product. Since it is on the outskirts of town it is also the most cost friendly of all submarkets. Is located along Interstate 15 and is about 20 minutes from Downtown Las Vegas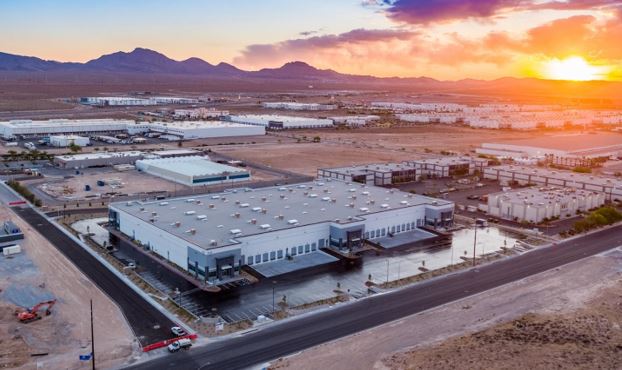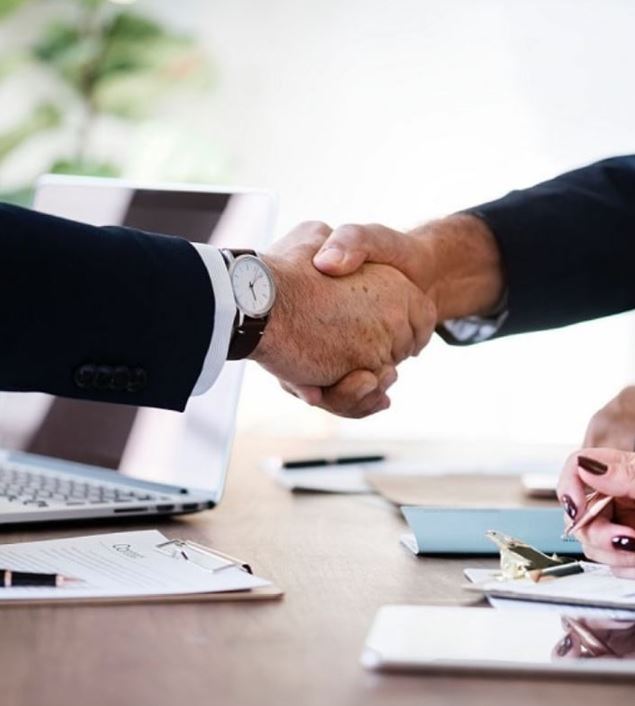 Don't Miss our Newest Deals
Request to be added to our inside List.
The local expert for your global business ambitions.
Let's connect today.