Micromarkets of Greater Las Vegas: Office Perspective
Marnell / Airport Submarket
Hughes Center
The original business park in Las Vegas, the "Howard Hughes Center" since has been rebranded as "The HC". This +/- 1.4 million SF office development is a master planned office, residential and retail center bounded by Paradise Road, Flamingo Road, Sands / Twain Boulevard, and Koval Lane. While this park is the original legal and financial services nerve center of the Las Vegas Valley, there has been churn in recent years with firms moving to more up-and-coming parts of town such as the Southwest and Summerlin. A strong rebranding effort is underway with expanding amenities and remodeling common areas to reflect an attractive, modernized class A office park. Recently, the Calida Group, a prolific apartment developer opened an Elysian branded apartment complex on an outparcel of the property, joining Park Towers as the second residential development in the master planned park.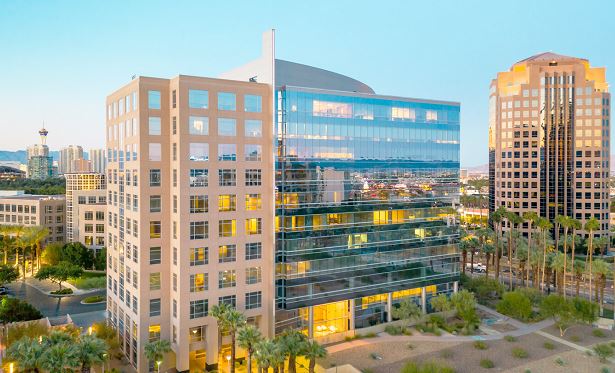 Credit One, Narrative, UnCommons, and Centra Pointe
The emergent "Corporate corridor" along the southwestern section of Clark County Road 215 before "the curve" starting with the Brookhollow development Centra Pointe, this micro market of the Southwest has become a center of influence with the financial services firm Credit One planting their corporate headquarters there. Upcoming building activity such as the 100,000 Square foot Narrative building which will house Colliers International as well as other financial and service firms.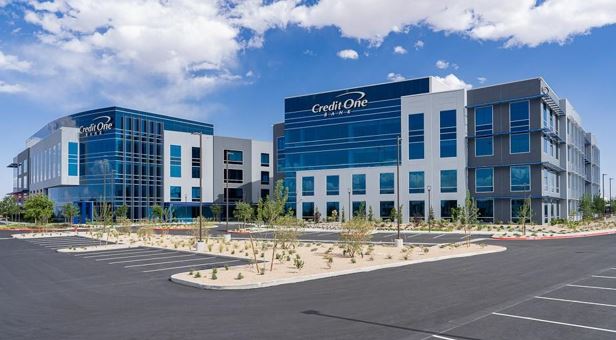 215 Curve
Continuing west / northwest from the Southwest section of town is a smaller cluster of office buildings featuring legal and professional tenants in class A and class B complexes. This "west spring valley" area has seen infill growth but currently does not appear to have larger scale new office development in the pipeline, with the most growth being multifamily / apartment development. The 215 Curve is home to the Gramercy, a mixed use retail, office, and apartment complex that was a stalled project from the 2008 recession that ended up getting completed.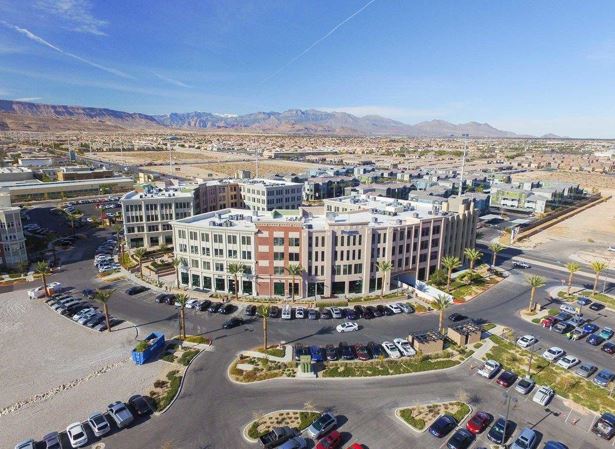 Downtown Las Vegas / Lawyer's Row
One of the iconic sections of town, the Downtown Las Vegas office micromarket is a mix of Class A high rise, and numerous converted 1920's and 1930's houses. Downtown Las Vegas features generally low rise office buildings with the exception of two properties on 4th Street, one at the 95 freeway and Grand Central Parkway. Lawyer's Row as it is called is comprised of multiple blocks of single family houses converted into law office uses. Prices / square foot are high relative to the rest of the Las Vegas Valley's product, showing the high demand for space to be near the courts. The future of Downtown Las Vegas as an office hub or Central Business District is uncertain, with no new dense office buildings planned or major tenants announced. It is the System CRE team's opinion that downtown's tenant mix will continue to be dominated by legal and smaller creative type uses, while the City of Las Vegas is desirous of more density of both residential and retail through their Vision 2050 plan, which was recently completed.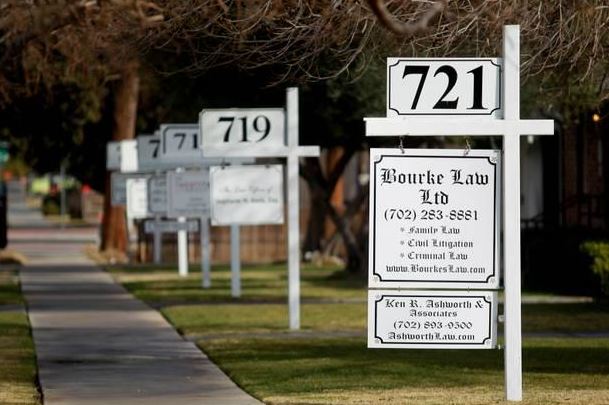 Las Vegas Medical District
Las Vegas actually has two (2) medical districts, one in the general downtown Las Vegas area, and another, emerging one in the northwest. Combined, they are a source of pride for a city that has long lacked quality and competitive (and plentiful) medical care, as well as an industry that supports it. With the founding of the UNLV School of Medicine, whose inaugural class was in 2017, and the subsequent currently under construction School of Medicine building in the downtown Medical District, the hope is the greater Las Vegas area will benefit from a great increase in biotech, medical research, institutes of quality care, and a place on the national (and global) map. The System CRE team views the currently under-construction School of Medicine campus as one of the most important developments for the long term viability of the Las Vegas Valley region as a whole, with its ability to mint new "homegrown" doctors, nurses, and researchers. UNLV has always been a upper-tier school for Law (Boyd School of Law) and Hospitality (William F Harrah College of Hospitality), but now it at least has the opportunity to compete with other medical programs in the Southwest part of the country.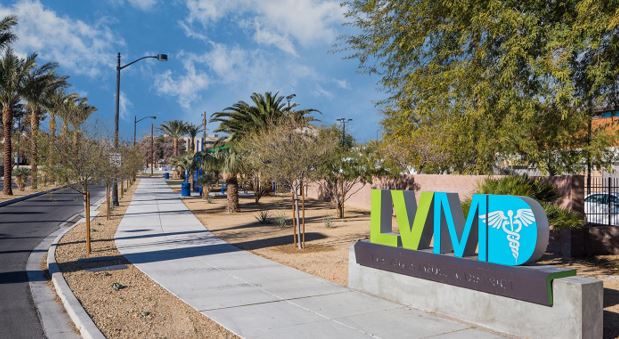 Summerlin
The master planned community of Summerlin (no, it's not actually a city of its own in the Las Vegas area) is home to many clusters of Class A and Class B freestanding buildings and large complexes. The Summerlin area features multiple national and global corporate tenants off the Town Center and Hualapai exits off Summerlin Parkway, such as operations centers for Bank of America, Capital One, Williams-Sonoma, and more. In other sections of Summerlin such as the Charleston Boulevard corridor, Rampart Boulevard / Fort Apache Road, multiple office complexes with a variety of architectures and features abound. Tivoli village, a major retail shopping center features many office tenants in the upper floors of the complex, while the Charleston Corridor is home to Diamond Resorts International, as well as City National Bank and numerous law firms.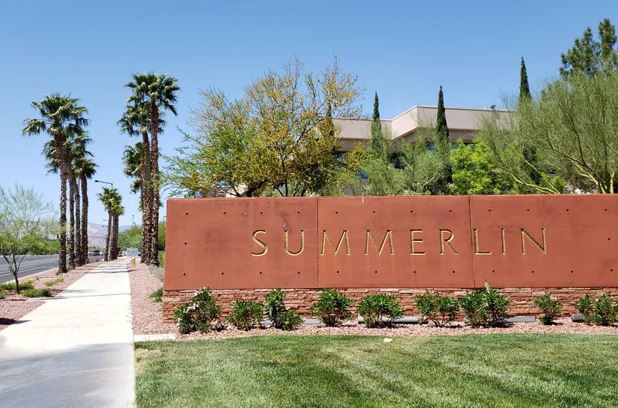 Downtown Summerlin
One of the newest areas of Las Vegas, all created at one time in true Las Vegas fashion, is the latest Live, Work, and Play section of town. This lifestyle center is home to one of the taller Class A highrises in the Las Vegas area, 1930 Festival Plaza, and is now joined by two Summerlin, and three Summerlin office towers, book-ending the City National Bank minor league field.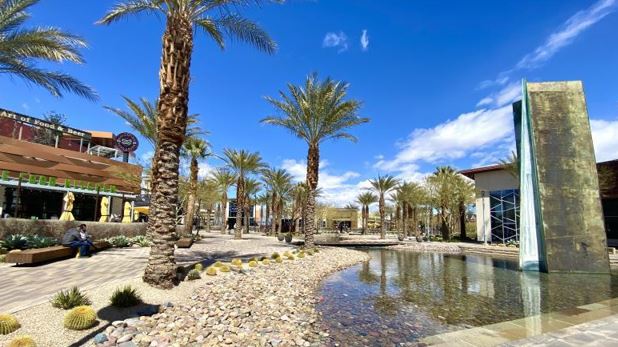 Marnell / Airport Submarket
The Marnell development is a large Class A master planned office park with multiple amenities. Many national, global, and local companies office here, and this park has some of the higher rates in the valley.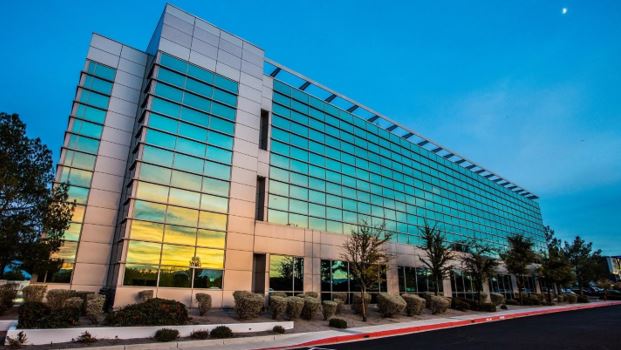 Centennial Hills highway corridor
The Centennial Hills area roughly traces the 95 freeway as it runs from west-east and curves north / northwest. This section of town is home to a balance of class A and B office complexes that line the 95 Freeway starting at approximately Rainbow Boulevard and continuing up to Cheyenne Boulevard. This corridor has multiple medical and insurance companies capturing marquee signage, and these complexes are near the Centennial Hills Hospital. Slightly to the west of the 95 is a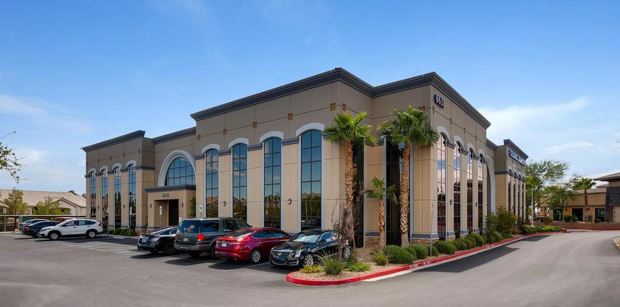 Tech Center II
This collection of newer Class B and Class C office product in the Northwest section of town comprises a portion of the recently named Northwest Las Vegas Medical District. The buildings here are smaller / less expensive than the Class B and A buildings that line the Centennial Hills highway corridor.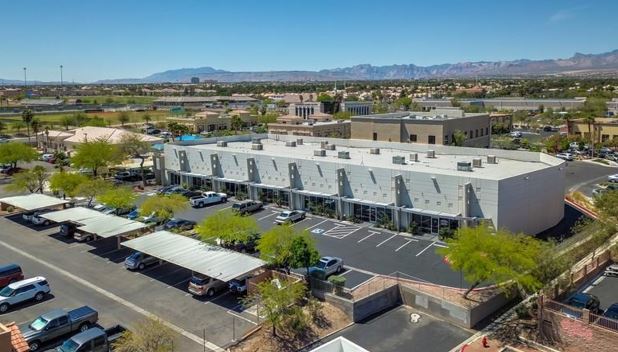 Harry Reid Tech Park
This incubator park located in the southwest part of Clark County features multiple newer buildings with an emphasis on research and development. This park was developed in partnership with UNLV.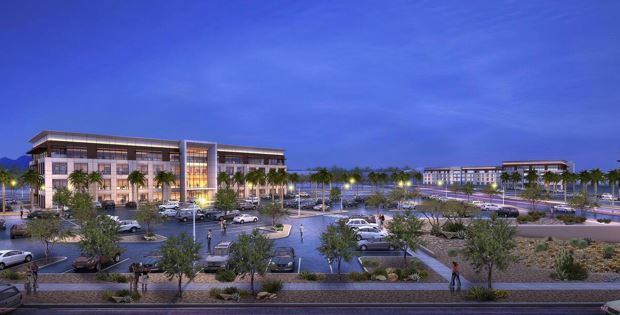 Eastern Avenue
The Eastern Avenue corridor is home to a diverse office product offering; in the area south of Charleston Boulevard there are numerous class B and C complexes and small individual converted houses, as well as numerous medical uses. Closer to Clark County road 215, there are multiple shopping centers that feature second floor office space. Overall the section just south of Charleston boulevard features older product, while south of County road 215 the office product is generally newer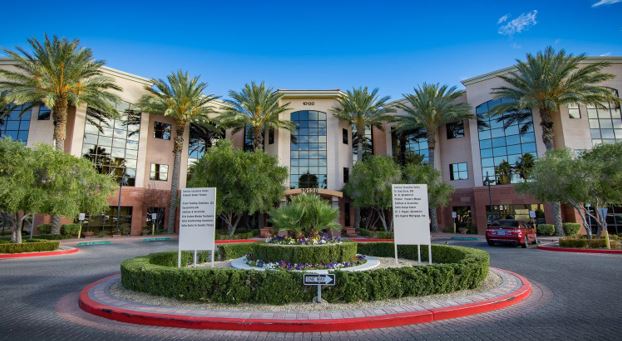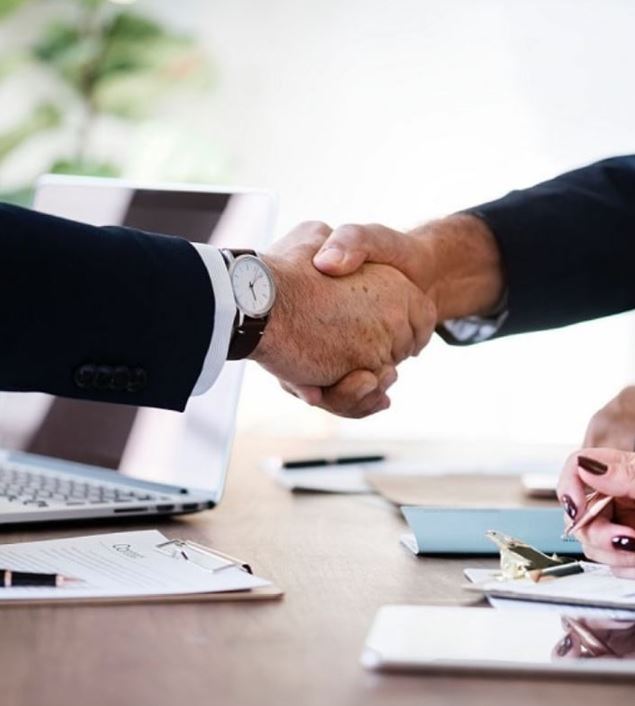 Don't Miss our Newest Deals
Request to be added to our inside List.
The local expert for your global business ambitions.
Let's connect today.